Online Advertising
Advertise Online with Google Ads, Facebook Ads and other online traffic generation platforms. Let's start?!
Request Free Quote
Need help promoting your online business?
Online advertising is one of the most important channels to increase the company's business volume.
Count on our experience to help you with your online presence.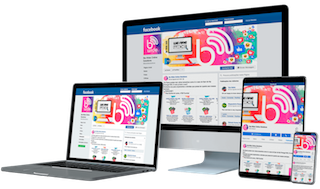 We have the best Online Advertising solutions for you.
Did you know that you can use Facebook (Instagram and other networks associated with Facebook) to do Online Advertising? If not, we can also help you advertise on this great social network. Let's start?!
We help your company / business to attract potential customers for your product or service. Grow your business / company with Be-Wide.
increase Reach
The presence on social networks is becoming more and more important, if your social network needs fans, get to know our solutions and let us help you!
What is Digital Marketing?
Digital marketing is where a company uses the Internet or other digital means to advertise their products, attract new customers and improve their network of relationships in a more efficient and practical way.
main areas
The main areas of digital marketing that Be-Wide acts are: the SEO (search engine optimization), online advertising (via adwords and facebook ads google), management and maintenance of social networks, e-mail marketing. We can help you with your digital marketing strategy.
Because it's important?
Currently not enough to have a website to be in the Digital World. It takes a company has a well-defined strategy to become more visible and generate more results for your business.