Bring Eat
We provide a Digital Marketing service, from social media management and online advertising to Bring Eat.
About Project
THE BRING EAT! is a food delivery company. BRING EAT's mission! is based on 3 fundamental principles: providing all customers with a fast and efficient delivery service, at a fair price and offering a wide range of restaurants.
Be-Wide Online Solutions is responsible for providing a marketing service that includes Design, Social Media Management and online advertising.
Two websites were also developed, one for the application and another for the franchising of the customer.
Web Design / Web Development Jobs
Development / creation in 2 subdomains of a website for downloading the application and a contact capture page for the client's franchising.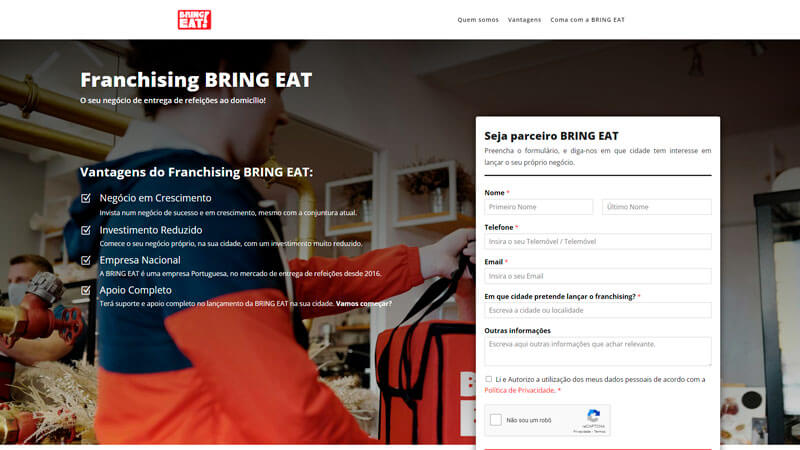 Subdominio do Franchising Bring Eat!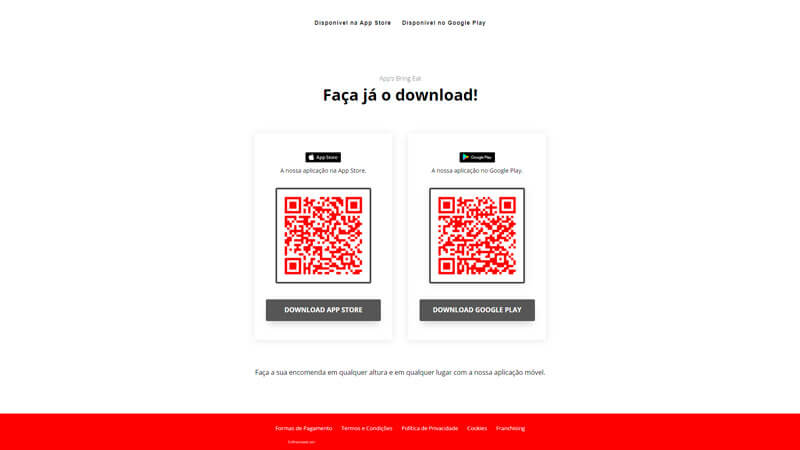 Subdominio de App Bring Eat!
Social Media Works
Some examples of publications we made for our customer Bring Eat.
Video Works
Some examples of Videos we made for our customer Bring Eat.